Rebecca Holloway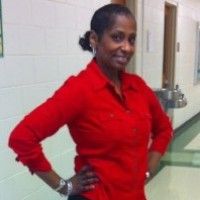 STEM Fellows Project:
My project includes using technology to advertise and promote STEM programs, community events, and student classroom activities during lunch, recess, and breakfast to promote the STEM magnet program at our school.
What changes do you expect to see in your students by integrating STEM into your classroom?
With the implementation of this project, I expect to see a strong increase in student interest in STEM. Additionally, I want to see students choosing high school courses that are STEM related.
What advice would you give to teachers trying to integrate STEM into their classrooms and campuses?
Use STEM as a teaching tool to excite and motivate students about Science, Technology, Engineering, Math and Art. STEM activities can be fun and engaging.