Code for Congress: Annual Congressional App Challenge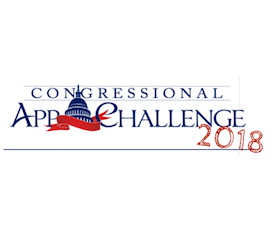 Congressman Garret Graves (La District 6) invites your students to participate in the 2018 Congressional App Challenge.
This fun competition is a nationwide event intended to engage students' creativity and encourage their participation in STEM fields. This competition allows students to compete with peers in their own district by creating and exhibiting their software application (also know as an "app"), for web, PC, tablet, mobile, or other platform of their choice.
Students may compete as individuals or in teams of up to four, as long as two of the teammates are eligible to participate in our district. Students are encouraged to register online by Sept. 10th, but the deadline to submit an app is October 15th.
The winning app from our district will be featured on the U.S. House of Representatives' website, displayed in the U.S. Capitol exhibit and be invited to attend the House of Code reception in Washington, DC.