BASF Kids' Lab: Hold Everything!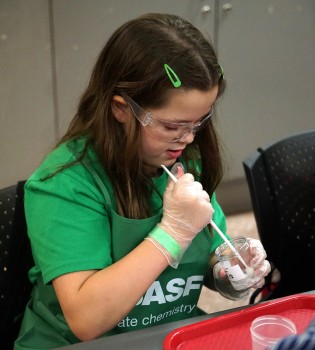 Have fun with chemistry at these 45-minute hands-on workshops for kids 6–12 and their accompanying adults. Join us in October for Hold Everything! Don't cry over spilled anything! Join us while we explore some interesting absorbent materials. Experiment with some household products before exploring an amazing chemical with a noteworthy property. Each child also receives a cool backpack with surprises inside!
Participants may preregister Monday through noon Thursday prior to the program by e-mailing kidslab@lasm.org; onsite registration is also available on a first-come, first-served basis. Groups that schedule in advance may receive confirmed reservations and discounted admission rates.
Sunday, October 13, 2019 at 1:30pm
Sunday, October 13, 2019 at 3:00pm
Sunday, October 27, 2019 at 1:30pm
Sunday, October 27, 2019 at 3:00pm