BASF Kids' Lab: Energy Loves Produce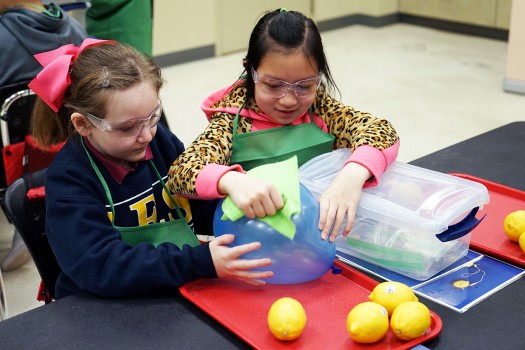 Have fun with chemistry at these 45-minute hands-on workshops for kids 6–12 and their accompanying adults. Join us in September for Energy Loves Produce! Can potatoes tell time? Can lemons light up? Find out how electricity can be generated using some popular produce. Each child also receives a cool backpack with surprises inside!
Participants may preregister Monday through noon Thursday prior to the program by e-mailing kidslab@lasm.org; onsite registration is also available on a first-come, first-served basis. Groups that schedule in advance may receive confirmed reservations and discounted admission rates.
Saturday, September 14, 2019 at 11:00am
Saturday, September 14, 2019 at 1:00pm
Saturday, September 14, 2019 at 3:00pm