SQLSatBR 2019 Youth Track - WORKSHOP FULL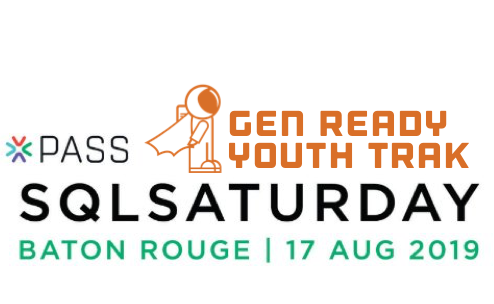 REGISTRATION CLOSED. WORKSHOP FULL.
Back by popular demand, SQLSaturday Baton Rouge will be offering a track for kids! The track will run for the full day of SQLSaturday Baton Rouge, starting at 9am and ending with a Showcase hour for all parents and the public to attend, so the kids can show off everything they created and learned for the day.
Learn more and register your child for the Youth Trak: http://bit.ly/SQLYouth