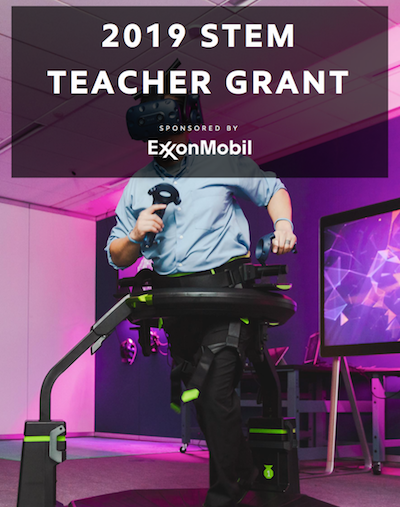 Teachers - Win up to $5,000 for your Classroom to bring Science, Technology, Engineering and Mathematics to life
Sponsored by ExxonMobil
(Deadline to Apply:  August 31, 11:59 PM CT) 
ExxonMobil is preparing the next generation of our students to meet the technological needs of the future. Teachers, share your unique plan to implement STEM education in your classroom and you could win up to $5,000.
All recipients of a STEM Teacher Grant funded by ExxonMobil will be invited to participate in a best practices summit in 2020. The best practices summit will follow a train the trainer model asking each recipient to share their success story of their STEM program, project or lesson plan with other teachers around the State of Louisiana to ensure best practices are shared and replicated for long-term success.   DOWNLOAD Grant RFP here.   Download Grant Template Here.
How to apply and learn more
Read the eligibility guidelines to ensure your classroom is able to receive grant funding.
Complete the application with the required information.
Scan and submit your completed application to BatonRougePublicAffairs@ExxonMobil.com
Deadline for submission is 11:59 PM CT on August 31, 2019. Late submissions will not be accepted.