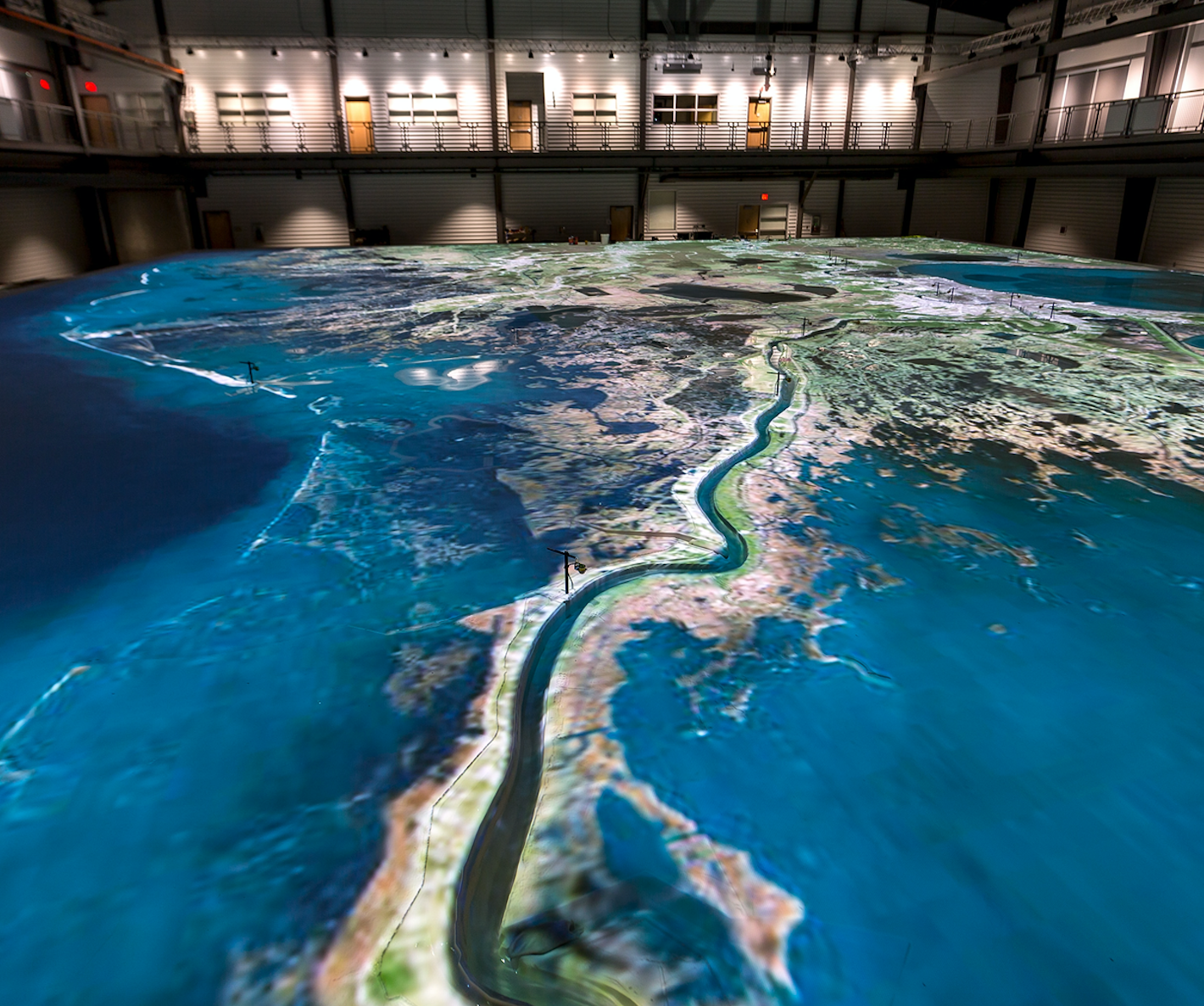 The Louisiana Art & Science Museum has partnered with the Coastal Protection and Restoration Authority to provide free access to new educational experiences that meet the curriculum objectives and the Louisiana Student Standards for Science for up to 4,800 eighth-grade students.
The LASM and the CPRA have developed The River Dynamics Experience, a new program for eighth-grade students that will provide a joint visit to both The Water Campus to tour the LSU Center for River Studies and the Louisiana Art & Science Museum. During their tour of the Center for River Studies, participating students will explore a working 3-dimensional physical model of the lower 190 miles of the Mississippi River from Donaldsonville to the Gulf of Mexico. Spanning an area the size of two basketball courts, it is one of the largest river models of its kind in the world.
This experience is complemented by same-day, hands-on classes at the LASM in which students will design solutions to real-world environmental challenges by engaging with a state-of-the-art stream table, sponsored by Faulk & Meek General Contractors. The students will also view a related large-screen educational movie.
"This collaboration will complement the commitment of CPRA to coastal restoration and river management, as together with local educators we cultivate the next generation of engineers, geologists, environmental scientists, and informed citizens," said Nita Mitchell, the Museum's Director of Education.