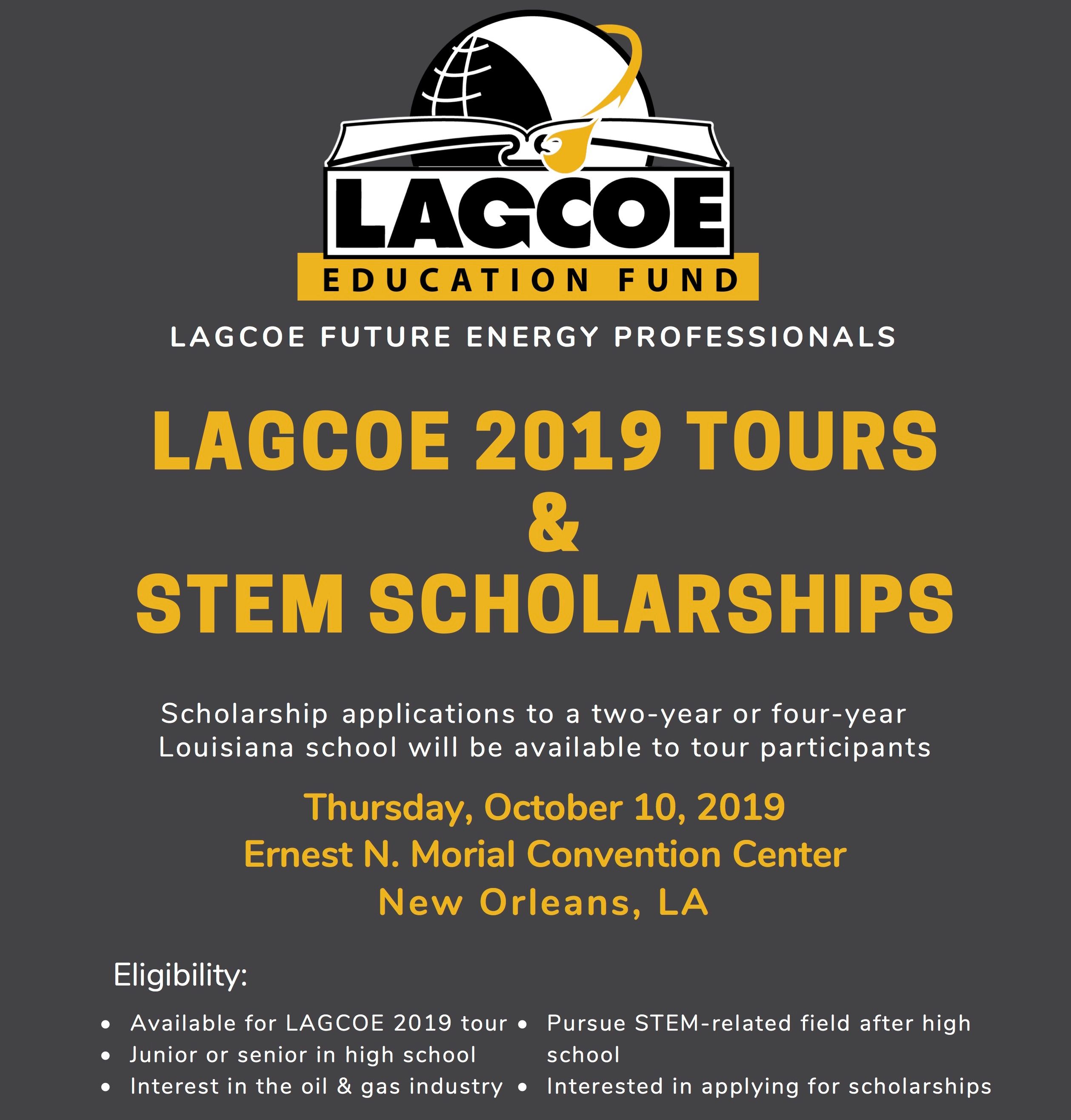 Parents, see below an opportunity for high school juniors and seniors interested in a STEM future in Energy.  
LAGCOE 2019, one of the biggest oil and gas exposition & conference in the United States is coming to New Orleans, Louisiana, from October 9 – 11, 2019. Part of the exposition is the FEP (Future Energy Professionals) Tour that will be provided to high school juniors and seniors in the Louisiana state that are interested in a STEM related field of studies. 
The "guided tour" conference entrance is free and once high school students attend they will become eligible to apply for FEP scholarship. To begin the selection process, all students have to do is register at: http://www.lagcoe.com/fep-tours
Students who participate in the 2019 LAGCOE FEP tours will be eligible to apply for the LAGCOE Future Energy Professionals Scholarship: awarded to goal-oriented students planning to enroll in a Louisiana College in pursuit of a Science, Technology, Engineering or Mathematics (STEM)-centric degree. Since 2013, nine students have been awarded this scholarship totaling more than $70,000 following participation in the FEP Tours of LAGCOE's technical expositions & conferences.
For more information or questions, email Fumy Rita - Programs Coordinator  (337) 235-4055
http://www.lagcoe.com/fep-tours