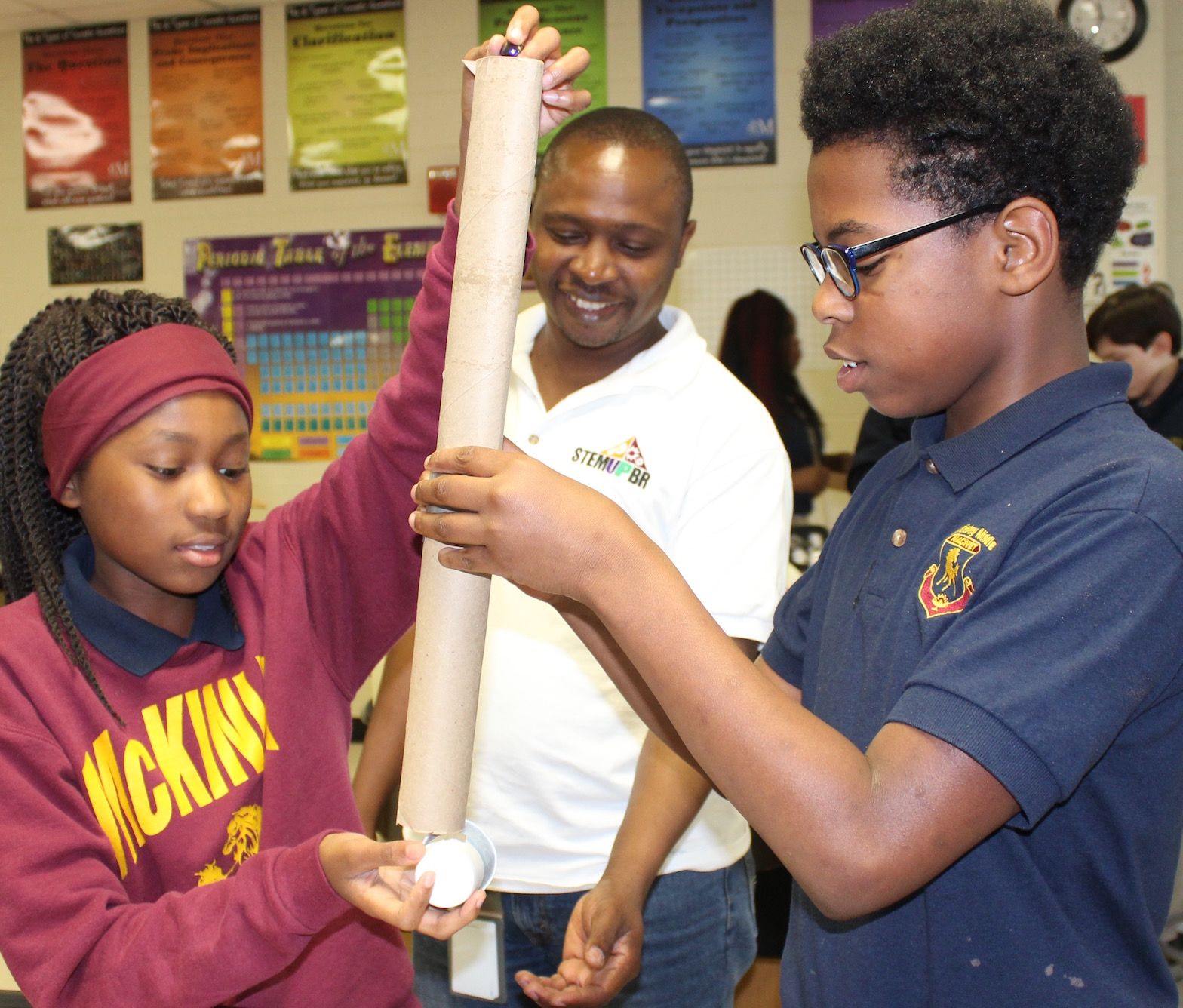 January is National Mentoring Month, STEM Mentoring for us! All it takes are youth and caring mentors sharing STEM experiences with one another. Our statistics since July 2017 to-date: VOLUNTEERS: 141 @ 1040 hours | STUDENTS SERVED: 1152
Although January is National Mentoring month, the Foundation celebrates our STEM Mentors everyday. Why combine STEM and mentoring? Because youth benefit from both. With the increasing importance of STEM in our society and the continued growth of STEM-related occupations, it is critical that youth from all backgrounds have opportunities to build STEM literacy and to see STEM career opportunities firsthand. Would your organization like to try mentoring with some of our STEM activities, we can help. We can accommodate your schedule and interests and match you to a class or STEM event that requires mentors. We provide the project and the materials. What to go it alone? There are many resources available to help you, just check the "Resources" section on our website.
The process of teaching and learning STEM offers youth opportunities to make sense of the world they live in and prepare them for the future workforce. MAKE STEM EDUCATION YOUR BUSINESS and volunteer today!