Host a Community STEM Event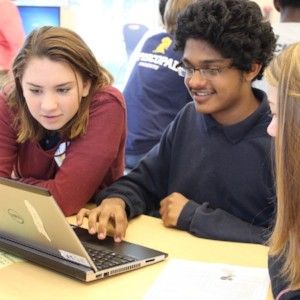 WHY STEM COMMUNITY ENGAGEMENT?
In order to build a sustainable STEM education program where you live, the entire community must have an opportunity to participate.  GEN READY encourages your organization to host a community STEM engagement meeting to design creative "local" solutions for increasing STEM interest and achievement.  Strong STEM community features collaborations among schools, out-of-school time programs, STEM expert institutions (such as museums, science centers, institutions of higher education and STEM professional associations), the private sector, community-based organizations, youth and families.  This design provides a roadmap for cross-sector learning - offering MORE young people access to STEM-rich learning environments throughout PK-16.
Find an opportunity to your community to gather a diverse group of community members to plan, design, and create innovative changes in how we teach and learn.  After all, education is everyone's responsibility.
A suggested process:
Listen

Work with community to learn where needs and interests align

Identify

Build from existing  strengths & partners to fill gaps

Collaborate

Apply best practices to strategically plan opportunities

Communicate

Share opportunities, resources and results with community
GEN READY Guiding Principles:
Community–wide empowerment with common vision & resources
Accessibility to relevant, project-based STEM learning for ALL students
Ongoing professional development, support & resources for traditional educators and out-of-school time providers
STEM learning reinforced inside /outside of school
Shared communication of opportunities and measurement of outcomes
Workforce aligned and user-friendly career pathways
Business & industry engaged in multiple, meaningful ways